Click here to view the sites in alphabetical order
Click here to view the sites by category
My opinions on Internet Shopping (please read this)
Looking for other people's opinions on anything and everything (including Internet shopping sites), then visit:

Shopping Specials:

All top 20 CD's just £8.99 and FREE Postage and Packing!! Click Here
Love or loathe shopping, and I loathe it, what could possibly be worse than wandering aimlessly around the shops looking for that 'special' gift for someone. Personally, I prefer to do it all on-line!
Here are some Internet shopping sites that may make the job less stressful and you will probably find just what you are looking for and even cheaper on the Internet. No need to guess what their Internet address is, just click on the logo to go there.
You can choose to view the list of sites in either alphabetical order or by category. Most of them you will recognise as 'household names' - the real advantage is that you can probably order that gift on-line without having to leave your chair.
I have selected UK sites so you don't need to worry about converting dollars to pounds or the costs of shipping from the States (no offence to any American visitors!).
If you feel that an important site is missing it may be because it does not offer on-line shopping (yet!).
Happy Shopping!
Whilst you are thinking what to buy, you may want to send an on-line greetings card at: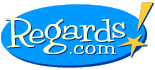 It is a completely free service and you can even add music and voice to your cards.