Here are my personal experiences of shopping with some of the Internet sites I have links to from here. I will only comment on sites that I have personally ordered from (on-line) so this is why my opinions may be limited. I am not getting paid for giving my opinions on any of these sites so I will not favour one over any others. I am simply passing on my shopping experiences so that you may feel a bit more confident in ordering from an on-line Internet site.
I am happy to include the shopping experiences of anyone else who would like to comment - good or bad. Email me at:

(npwebsite@btinternet.com)
Looking for other people's opinions on anything and everything (including Internet shopping sites), then visit "dooyoo". Click on the link below:

Amazon don't just sell books but this is what they became famous for. They also sell a wide range of other products such as Music, Games, Videos, Gifts etc. Their delivery service is second-to-none. I ordered a CD late on Saturday night and I received it on Monday!
This may not be the cheapest site for every book so I recommend you compare prices with BOL as well.
Click on the above logo to go their main Web site.


Bol (Books on-line) don't just sell books which is what their name implies! They also sell a wide range of other products such as Music, Games, Videos, Gifts etc. I have ordered products from BOL and some arrived within a few days whereas others took over a month as they had to be specially ordered in. Bol will only charge one delivery charge per order so if the items arrive at differing times then you still only pay £2.95 for delivery - this I found to be very impressive.
Compare prices with Amazon as you may find some products cheaper there.


Blackstar sell videos and DVD's - I have found that they are the cheapest I have found for the particular videos I was looking for but take a look for yourself by clicking on the logo above. The delivery was within a week.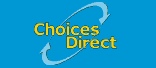 I was looking for a rare video when I stumbled upon this site. Although it took them nearly 6 weeks to get the video it was the only UK site that I found that was willing to source the video for me and at a cost of less than £6!


This must be one of the first shopping channels on Sky TV and although they always seem to be selling jewellery (!) when I tune in, I have to admit that I have purchased a wide variety of products from QVC over the years. They boast a 30-day money back guarantee on any product but as yet I have not had to send anything back as I was satisfied with it. The best buys I have had here are cleaning products and compilation Music CD's.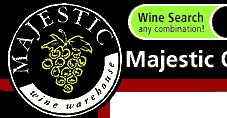 Majestic Wine offers a superb service - I have placed an order on their Internet site at lunch time and the order was delivered that afternoon! The wines are very good value - including their mixed cases and I have ordered from them many times without a problem.


Incredible value for CD's and FREE delivery too! Most CD's cost £8.99 (including the top 20 CD's). I have ordered many CD's from this site and the usual delivery time is less than 1 week. A few colleagues at work, who spent much more on CD's, were amazed to find this site as they couldn't believe that the CD's were really this cheap! I would say this is the cheapest place to find CD's if you don't mind waiting a few days to get the CD.

LOOT- Buying and Selling just about anything (mainly second-hand) - visit them at www.loot.com. I have bought and sold all sorts of things on this site - rabbits, chipmunks, kittens, carpets, furniture, PC software etc. etc. You can also advertise for or find people offering services such as plumbing, heating, carpet fitters, car mechanics, cleaners, gardeners etc. etc.