Potton is an ancient market town centered around a very attractive Market square adorned by redbrick 18th century buildings. Dominating the square is the neo-Georgian Clock House, built in 1956 which now houses the library. Potton is located near Sandy & Biggleswade in the county of Bedfordshire (England).
In and around the market square there are a variety of shops - butchers, hair-dressers, newsagents, post-office, food and off-licence store, hardware store, craft shop, chemist, bakers, estate agents, chip shop, curry house, pubs, hotel etc. etc.
Potton also have another Web site at: www.potton.com. Another new one is coming soon so watch this space.
The Potton Scout group can be found at: www.potton-scouts.org
The Potton Brewery Company can be found at: www.potton-brewery.co.uk
Pubs
The Rising Sun
Our favourite pub in Potton is "The Rising Sun" on Everton Road (Tel: 01767 260231) due to its superb food and their large display of whisky!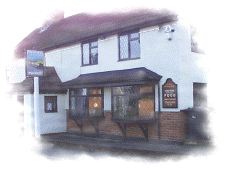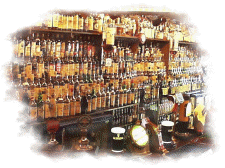 Bar meals are served 7 days a week - until 2pm lunchtimes and 9.45pm evenings. They also do a superb Sunday lunch (Beef, Pork or Lamb) which consists of meat, roast potatoes, new potatoes, Yorkshire pudding (with the beef) and 4 different veg for just £5.45.
Other Pubs are:
The Red Lion - Station Road. Tel: 01767 262705.
The Royal Oak - Biggleswade Road. Tel 01767 260359.
The Old Coach House (http://www.pottoncoachhouse.co.uk) - Market Square. Tel: 01767 260221.
The George & Dragon - King Street. Tel: 01767 260227.